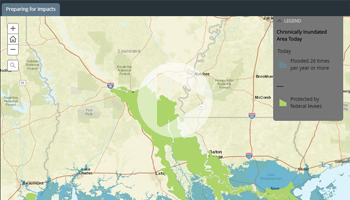 WHEN RISING SEAS HIT HOME
Interactive maps which show the consequences of sea level rise and chronic flood inundation.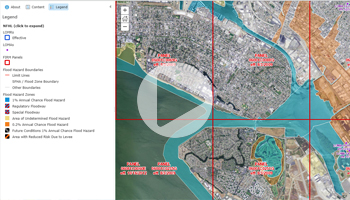 OFFICIAL FLOOD HAZARD MAP LAYER
Data from Flood Insurance Rate Maps (FIRMs) where available digitally.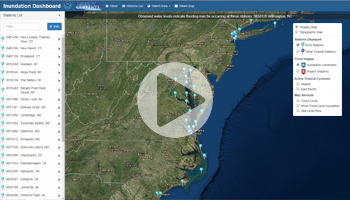 REAL TIME FLOOD INUNDATION MAP
Provides real-time and historical inundation information at select NOS stations.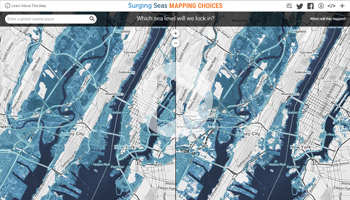 CLIMATE CHOICES MAP
Which sea level will we lock in? Adjust factors of sea level rise to compare predicted outcomes.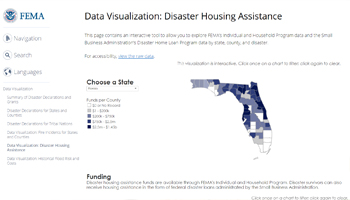 DISASTER HOUSING ASSISTANCE
Explore FEMA's Individual and Household Program data by state, county, and disaster.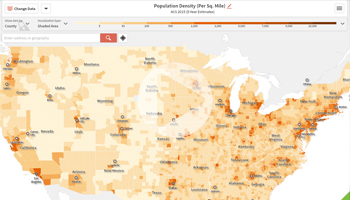 US DEMOGRAPHY MAP
Comprehensive, custom map tool with over 200 years of demographic data to explore.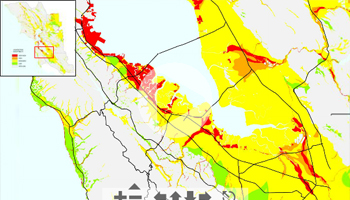 SF BAY – LIQUEFACTION SUSCEPTIBILITY
Based on assessments of the potential for liquefaction in each quaternary geologic map.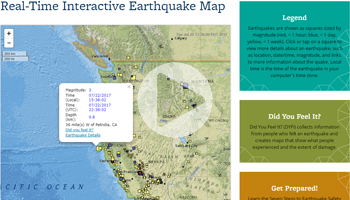 REAL-TIME EARTHQUAKE MAP
View earthquake occurrences across the globe in real time, with time and magnitude data.

* These tools are for illustrative purposes only. We haven't independently verified these tools and cannot endorse their accuracy.